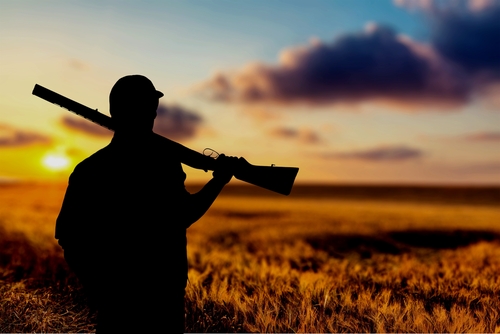 With the current state of affairs in the US, specifically the unpredictability of the course of the novel coronavirus COVID-19, many people are looking for any activities that they can participate in outdoors. Since the virus travels more readily indoors, it has been advised that we spend as much time as possible engaged in outside activities, while also adhering to your state's social distancing rules and recommendations. Hunting in Texas (and in many states across the country) is a great way to get some fresh air and some socially distanced fun while we wait for this pandemic to pass.
That being said, it is important to be as safe as possible even while socializing outdoors right now. Some safety tips for Texas hunters include:
Take Day Trips – Most hunting trips involve some form of camping. With that naturally comes outdoor food preparation, bathing, toileting, and hygiene. Close quarters involved in tent camping, combined with outdoor bathing, toileting and washing are all activities to avoid right now. Stay COVID free by taking day trips with very small groups – preferably only with close friends or family members with whom you have been quarantining throughout the pandemic.
Wear Face Masks – If you come into contact with other hunters, hikers, dog walkers, and the like, have a protective face mask ready to use. This protects others in case you are an asymptomatic virus carrier or if you have recently contracted the coronavirus and haven't displayed any symptoms yet. Wearing a face mask will also protect you just in case anyone you meet up with is sick and doesn't know it.
Explore New Haunts – Reports vary wildly regarding the number of hunters out and about in any one location. Most people are reporting larger numbers of hunters in the woods they typically visit. If you arrive at your target area for the day only to find it swarmed with too many people to be able to socially distance, try another spot. It's a good idea to have several alternate locations planned just in case you need to move. Some careful pre-planning could salvage your whole day of hunting.
Observe Travel Bans – Before taking off from home for your next hunting trip, be sure you're aware of any county or state travel bans or restrictions. If you have any friends planning to come into Texas from out of state, it's important that they abide by all CDC recommendations and know precisely how long they'll have to stay in Texas if any travel bans are in place.
Note New Hours – Some State Parks and recreational areas have listed amended hours during this time. In order to avoid arriving just to have to turn around (or wait several hours), it's always pertinent to check on any new schedules before you set out for the day.
Fishing and hunting in Texas can still be a good way to get active, absorb some vitamin D, and of course, acquire some delicious food for your family – especially important for those who are out of work or on a limited hours schedule with reduced pay. As long as you bone up on (and are willing to follow) all COVID-19 rules, you should still be able to enjoy your favorite hobby as you look for safe ways to stay busy this summer.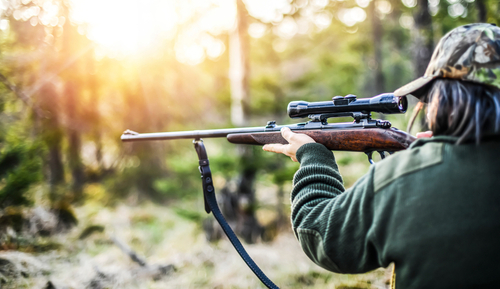 If you consider yourself a hunting enthusiast, some of your regular hunting activities may include things like: taking a leisurely walk to the field across the street, driving to a wooded area close to home, or even streaming your favorite hunting programs. While you undoubtedly get enjoyment out of those endeavors, let's kick it up a notch. Have you ever imagined yourself going on a hunting trip in the Texas wilderness? At Nine Bar Ranch in Decatur, Texas, you'll be served delicious home-cooked meals and have access to a skilled guide and a wide array of open hunting lands. Nightly chats with fellow hunters around a fire followed by a great night's sleep in a comfortable cabin – it's every hunter's dream. If you're ready for hunting in Texas, with awesome tales to tell when you return back home, keep reading. 
When just starting out, your first step is to educate yourself. It is extremely important for a hunter to be informed on gun safety, hunting seasons for specific animals, animal tendencies, trophy care, and many other aspects of the sport. Hunting license requirements will vary by state; in fact, some states require different licenses depending on what animal you're hunting.
The next step is to become familiar with your state's regulations. Some states offer actual hunting courses that an individual can take as there are varying laws and regulations specific to each state. Some states actually have laws that are distinct to each county. It's crucial that you are aware of these and abide by them so that you don't lose your privileges.
The next step may seem obvious: you have to purchase your license. Depending on what animal you're going to hunt, it's possible that you may need "endorsements" along with your license.
Perhaps the most exciting step when preparing for an expedition is to round up your hunting gear and get practicing. Head out to your local sporting goods store to find some camouflage gear, all-weather shoes, and possibly a firearm. If you're unsure about everything you'll need, there will most likely be an employee that can give you some tips. If you're hunting in a cold-weather environment, be sure to find clothing with down or another type of insulation.
Finally, while you don't have to be a veritable sharpshooter before you can go hunting, it does help if you're at least a good shot – for obvious reasons. Before you even attempt to hunt, be sure that you have the appropriate type of weapon; this can make a huge difference. Once you have honed your skills, you'll want to maintain them as well as aim to improve. Don't be afraid to try out the local range!
When you're ready to go on that hunting trip of a lifetime, give us a call at Nine Bar Ranch. Not only are we a renowned staple in the local community, but we have a massive ranch on which you can hunt both exotic and native species. We're excited to hear from you!