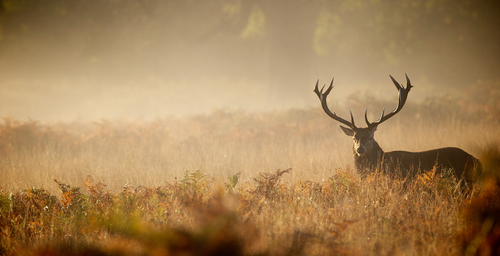 If you asked around your local community, it's likely that there would be an abundance of people that would enjoy a once-in-a-lifetime, adventurous safari. Fortunately, you don't actually need to travel outside of the United States in order to make this happen. For a hunter in the southern United States, a thrilling experience may present as one of the most exotic Texas hunts, giving participants an exceptional opportunity to strike down unique prey. Even better, all of the excitement occurs on home turf with no need for a passport.
Here at Nine Bar Ranch, we go above and beyond the minimal expectations. The adrenaline rush of killing a typical, white-tailed deer in close proximity to your own humble abode cannot compare to the exhilaration of an exotic game hunt. An obscure valley or the need for a distinct weapon adds a bit of spice to the normalcy that the sport usually brings. Each morning at the ranch, we wake up with this task at hand: to foster the unique opportunity for every hunter that visits our property to take home a unique trophy.
The flat, but reliable Texas landscape does not disappoint, but rather, it exceeds the expectation of the average hunter. At Nine Bar Ranch, located about 45 miles northwest of Dallas, TX, we aim to provide the optimal landscape, weapons, and overall expertise for our customers. We maintain a sense of tradition in multiple ways. Of utmost importance, Nine Bar Ranch has been a staple in the community since the early 1900's. We take immense pride in our 12,000 expansive acres on which our hunters can find a multitude of species.
Many hunters would expect to be able to take home a deer, fox, turkey, or wild boar, but what they may not foresee is the special chance to trounce a red stag. Don't worry, we do offer hunting packages for the more "common" animals, but we are jumping out of our seats to tell you about the chance to capture an aoudad, red stag, sika deer, blackbuck antelope, or scimitar horned oryx.
The reason the exotic hunts are especially unique is because they aren't typical. Believe it or not, there are quite an abundance of exotic species here at Nine Bar Ranch. We offer a variety of packages, but there is one thing in common between all of them. There is no doubt that you'll go home with a trophy.
The specific details of each package may differ depending on the animal that you're hunting down. For example, the pricing will vary between packages as well as the instructions we will give during your stay with us. All hunts last for 2 days. Included in the package are delicious, home-cooked meals, well-kept, comfortable, ranch-style lodging, and most importantly, guidance and instruction during the hunt as well as after care for the prey following the hunt.
We are more than ecstatic to go beyond simply meeting the needs of our customers. Each day grants the staff at Nine Bar Ranch a special chance to provide the best education, guidance, and service for each individual who visits us here in Decatur, Texas. We know that the opportunity to hunt exotic species doesn't come around often, therefore we aim to make it as perfect as possible. We can't wait to meet you!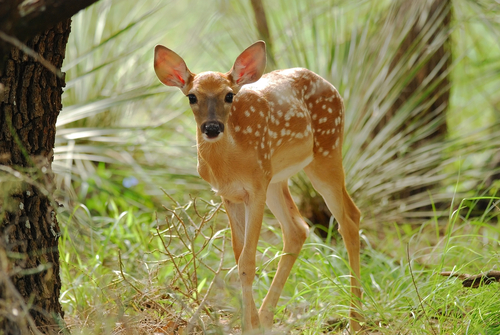 All around us, you find people who land on every point of the spectrum. We see those who venerate the environment, those who put an appreciable amount of effort into caring for it, those who put in minor effort, and those who have no regard for the surrounding land. Nature is clamoring for more people who are passionate about serving the environment, including conservation efforts, property rights, wildlife population management, and stewarding resources. As humans commercialize the planet, tension between people and wildlife is ameliorated. The goal of wildlife management is to ensure that wildlife populations are stable or increasing, maintaining consistent hunting and fishing availability, and protecting the rights of animals.
Wildlife management encompasses several principles from economic development and costs to keeping wildlife populations at bay. It's necessary that organizations find a utilitarian balance between economic development decisions and free consumption of natural resources so that both humans and wildlife are considered. In working towards economic development, the cost of commercialization plus safety risk to nearby families are a part of the equation. In regards to fishing, local communities need to partner with a variety of agencies to curb illegal fishing and poaching. This allows individuals with the appropriate rights to reap the benefit.. Finally, it's crucial that population management takes into account the geographical area involved, such as north Texas deer hunting, so that a species does not decrease to an unhealthy level. 
In regards to population management, humans have been hunting and trapping for an extensive amount of time. This was the way in which people provided the necessities for their communities. In today's world, the heritage continues where we see a generation of both men and women who enjoy numerous hunting seasons.
Changes in wildlife populations are not only observed by hunters and gatherers, but also by organizations and agencies whose purpose is to pay close attention to subtle alterations in the environment. Synonymous to humans, wildlife are sensitive to changes in the environment, therefore we can appreciate a significant amount of information by taking notice. This information clues us in to how we are affecting animals, and potentially, how we may be affected by the changes as well.
Now that you understand basic principles and the "why" of wildlife management, it's time to move on to the necessary ingredients or the "how to" of environmental care. What are the necessary components of a competent wildlife manager? First and foremost, they need to understand the elements that precipitate healthy wildlife populations.
Similar to the way in which a human's environment can influence their ability to maintain homeostasis, or a state of internal equilibrium, an animal's habitat plays a large role in its well-being. Food, water, air, shelter, and an open space to live are five key ingredients in the life of both humans and wildlife. Not only is the presence of these five ingredients important, but it's crucial that they exist in appropriate ratios. If any of these components are lacking, it may inhibit the flourishing of an animal species, therefore it becomes the limiting factor.
Another term relating to wildlife management is carrying capacity. Defined as the number of animals that can live in a specific region within a one year time span without damaging the environment or causing starvation, carrying capacity demands the attention of the wildlife manager. If there are too many animals in a geographical area, they will deplete the available resources, leaving the environment in a depleted state. On the other hand, if resources are lacking in an area, weaker animals will face opponents such as starvation and disease as well as an inability to ward off predators. In other situations, natural disasters may ruin habitat, ruining food and shelter.
A wildlife manager needs to have a developed understanding of factors that lead to the oscillation of birth and death rates. Factors that affect death rate include climate extremes, development of land, diseases, parasites, etc. Each year, the factors that influence death rates play a role in creating a cyclical rhythm of nature. Many variables play into this cycle, especially the occurrence of different seasons, gestation periods, resource availability, etc. The wildlife manager works to create an environment in which the animal population is somewhat controlled. This allows for the carrying capacity to find a happy medium. At the same time, they also need to have a general understanding of the health of the ecosystem..
Hunting and trapping still remains one of the most successful ways to control wildlife populations, especially because of the boundaries put in place. These regulations maintain the well-being of wildlife populations, protect the habitat, and keep populations within carrying capacity. Other common methods used to gain knowledge on the fluctuance of wildlife populations are research and harvest surveys.
The health of a human being is dependent upon how well it is managed. Similarly, the future and prosperity of wildlife relies upon how well it is controlled. Not only are management programs responsible for wildlife health, but other people are as well. It requires effort from the entire community. Support local wildlife and conservation agencies and don't be afraid to educate yourself and others about the surrounding world.