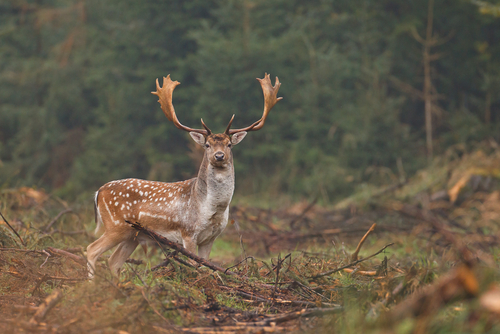 It's likely that all of this quarantine business is making you itch even more to "get your hunt on." At Nine Bar Ranch, we are completely in tune with how you're feeling, and before too long, we will have you back on your game. One of our favorite parts about Nine Bar Ranch is the opportunity to go on exotic hunts without traveling to another country. You don't even have to leave the state! The best exotic hunting in North Texas is in your backyard, at Nine Bar of course. It's possible that you're wondering what the difference is between a typical whitetail deer hunt and more "exotic" hunts.
As the crow flies northwest of Decatur, Texas, to the Dallas/Fort Worth area, a diamond in the rough will appear from the dusty plains of Texas. Since the ranch has been a part of the Waggoner-Sauder family for over a century, it has also become a staple in the DFW community as well. Even more remarkable is the 12,000 acres of breathtaking landscape that spans our property, on which all of the opportunities for exotic hunts take place. Whether your trek to the ranch is long or short, it's crucial that you have at least a small amount of background information on the varieties of species that you'll find here.
If you're seeking out a challenging adventure, check out the Aoudad, a type of sheep native to the Ivory coast of Africa, with a fierce sense of smell, an excellent hearing ability, and a tawny coat that doubles as camouflage. We recommend hunting these unique animals anytime between October and February as they are more easily tracked when they're socializing with ewes.
Next up is the fourth-largest deer species – dubbed the Red Stag. The beauty of a stag hunting experience is that you can use any method you prefer, from spot and stalk to safari-style. We offer hunting opportunities for these big boys year round, but their antlers are hardest between September and February. 
The Fallow deer, an elusive species that comes in three varieties, provides another variety of exotic hunt. Here at Nine Bar, we have chocolate, spotted, and white Fallow deer that meander the acreage. Similar to the Red Stag, we recommend hunting this deer species between September and February to ensure that you grab an antlered trophy.
One final species at the top of our exotic list is the Sika Deer, a unique species that offers a thrilling hunt. It's not uncommon for this species to crossbreed, but at Nine Bar, we work to ensure the purest deer possible. Like other species, we encourage hunting from September to February.
As you've read, these four species are quite distinctive in the Texan terrain. Here at Nine Bar, our ultimate goal is to offer an excellent hunting experience that provides the highest quality trophies. Each day, we strive to put our customers first in all aspects of our service. We can't wait to meet you and take you on your next adventure!