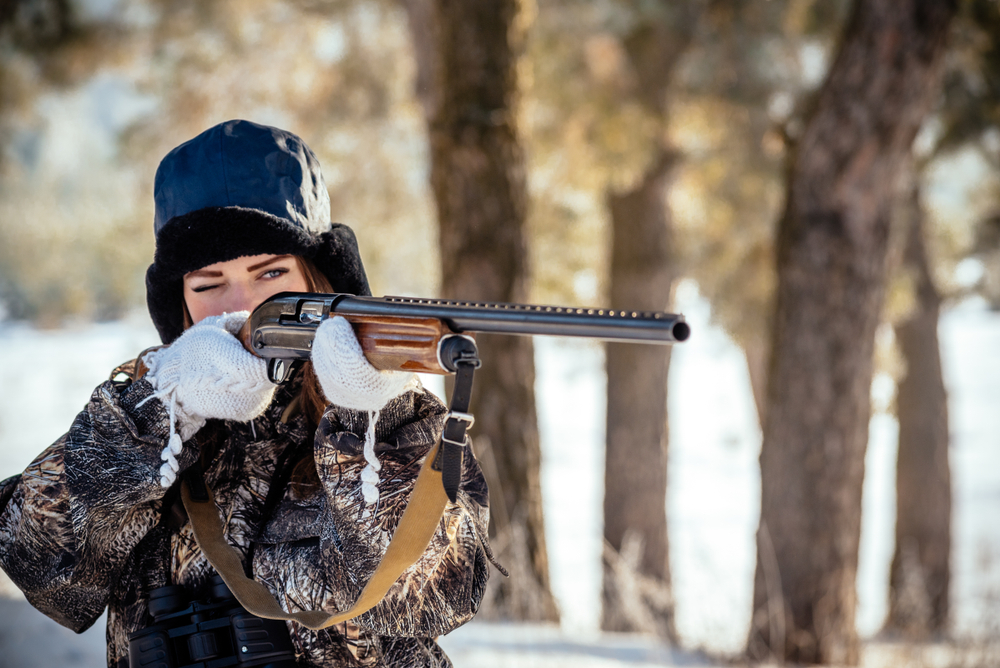 A chill has set in at the ranch and it's time for a change in gear. Your breathable summer gear for keeping cool and dry can be stored away for next season and it's time to take out the essentials that will keep you warm while you're outside all day and after sunset. Here's the gear you'll need to pack to be prepared for the winter weather you might experience as a North Texas hunting aficionado.
Soft shell jacket and pants
Soft shell outerwear has the advantage of being lightweight so your warmth comes from the material, not bulkiness. You won't feel encumbered under padding. The inner layer is usually warm fleece so you won't have to wear too many extra layers. You'll be able to move your arms and legs freely but still stay quiet while walking so you don't alert your prey. There's nothing worse than the swooshing sound of bad nylon when you're going for stealth. The fabric is designed to be breathable and wick away moisture from your skin, keeping you comfortable all day.
Thermal layers
Temperatures can change thirty degrees or more throughout the day so having a thermal base layer will keep your core warm and allow you to remove top layers as the day goes on. Avoid cotton or other fabrics that retain water; if you start to sweat, you'll be wet all day.
Boots
The need for a good pair of quality hunting boots cannot be overstated. Taking care of your feet is paramount. A slip in rough terrain could cause a broken ankle. Poor water protection can result in toe fungus. Arch support and mobility are important for comfort and the ability to log the miles needed to cover your ground. Take care of your feet, and they'll take care of you.
Wool socks
Wool is great at retaining heat, so get yourself some wool or wool blend socks.
NOTE: Make sure your boots are big enough to fit thick socks comfortably.
Hand warmers and toe warmers
Small hand warmers for your pockets and toe warmers for your socks can rescue numbing digits from the cold. There are rechargeable ones that activate with a push of a button or you can get one-time use warmers that activate by squeezing and shaking the warming chemical in the pouch.
Expandable pack with water bladder
An expandable pack will need to have enough space for extra ammo, butt storage, protein bars to keep you going, and any emergency gear. The important thing to remember is to keep hydrated. Even though it's not hot out, you can still dehydrate, so drink plenty of water.
Head gear
Different hunters prefer different types of head protection. A balaclava can protect your nose, chin, cheeks, neck, and ears all at once. A beanie offers head warmth but leaves ears exposed. A fleece headband can protect the ears but little else. UV protective eyewear is essential so you're not squinting in the sun and can see the slight variations of a moving animal. The key is to be comfortable but not impair your senses so that you can call your North Texas hunting outing a success.