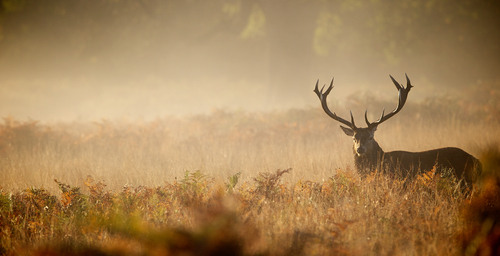 If you asked around your local community, it's likely that there would be an abundance of people that would enjoy a once-in-a-lifetime, adventurous safari. Fortunately, you don't actually need to travel outside of the United States in order to make this happen. For a hunter in the southern United States, a thrilling experience may present as one of the most exotic Texas hunts, giving participants an exceptional opportunity to strike down unique prey. Even better, all of the excitement occurs on home turf with no need for a passport.
Here at Nine Bar Ranch, we go above and beyond the minimal expectations. The adrenaline rush of killing a typical, white-tailed deer in close proximity to your own humble abode cannot compare to the exhilaration of an exotic game hunt. An obscure valley or the need for a distinct weapon adds a bit of spice to the normalcy that the sport usually brings. Each morning at the ranch, we wake up with this task at hand: to foster the unique opportunity for every hunter that visits our property to take home a unique trophy.
The flat, but reliable Texas landscape does not disappoint, but rather, it exceeds the expectation of the average hunter. At Nine Bar Ranch, located about 45 miles northwest of Dallas, TX, we aim to provide the optimal landscape, weapons, and overall expertise for our customers. We maintain a sense of tradition in multiple ways. Of utmost importance, Nine Bar Ranch has been a staple in the community since the early 1900's. We take immense pride in our 12,000 expansive acres on which our hunters can find a multitude of species.
Many hunters would expect to be able to take home a deer, fox, turkey, or wild boar, but what they may not foresee is the special chance to trounce a red stag. Don't worry, we do offer hunting packages for the more "common" animals, but we are jumping out of our seats to tell you about the chance to capture an aoudad, red stag, sika deer, blackbuck antelope, or scimitar horned oryx.
The reason the exotic hunts are especially unique is because they aren't typical. Believe it or not, there are quite an abundance of exotic species here at Nine Bar Ranch. We offer a variety of packages, but there is one thing in common between all of them. There is no doubt that you'll go home with a trophy.
The specific details of each package may differ depending on the animal that you're hunting down. For example, the pricing will vary between packages as well as the instructions we will give during your stay with us. All hunts last for 2 days. Included in the package are delicious, home-cooked meals, well-kept, comfortable, ranch-style lodging, and most importantly, guidance and instruction during the hunt as well as after care for the prey following the hunt.
We are more than ecstatic to go beyond simply meeting the needs of our customers. Each day grants the staff at Nine Bar Ranch a special chance to provide the best education, guidance, and service for each individual who visits us here in Decatur, Texas. We know that the opportunity to hunt exotic species doesn't come around often, therefore we aim to make it as perfect as possible. We can't wait to meet you!